https://rolandaalvesjewels.blogspot.com/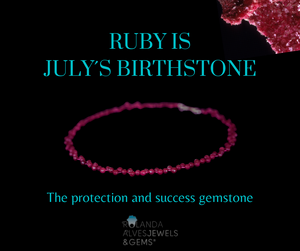 Ruby is a ​​symbol of protection and success in love and work, which is why it is considered the perfect gift for this month's birthdays. It is ideal for celebrating love and is one of the favorite gemstones in engagement rings.
---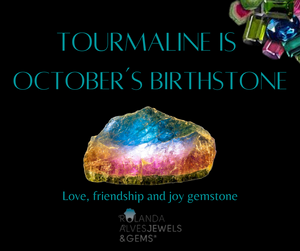 No other stone is as sophisticated as Tourmaline; like garnet, it is a group of gemstones comprising several species and not a single one with several varieties, such as quartz. Vitreous, ​​transparent to opaque, there are more than 100 colors: deep green, red, blue, yellow, brown, black, and colorless. Besides its wide variety of colors, one of the most striking features of these gems is that you can see two or more colors in the same crystal.
---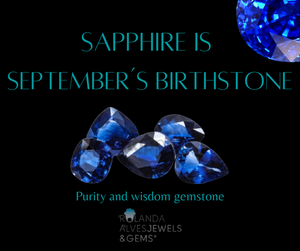 From the Greek word, "sappheiros" meaning "lapis lazuli," being lapis, a Latin word for precious stone, and lazuli, a Persian term for blue, Sapphire has been a cherished gemstone for thousands of years.When you think of a sapphire, it usually comes to your mind the blue variety of the corundum family. Still, except for the red variety - the Ruby - sapphires come in a rainbow of multiple colors and tonalities, such as violet, green, yellow, orange, pink, purple, crystal, gray, brown, and black with many colors intermediate hues.Usually associated with royalty and romance, sapphires are a symbol of purity...
---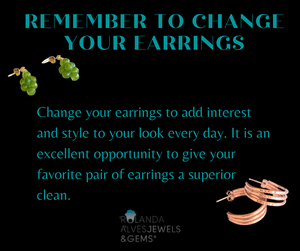 Remember to change up your earrings; it is a great and easy way to add interest and style to your look every day. It's also an excellent opportunity to give your other earrings a chance to shine. A good place to start is digging through your jewelry collection to find what you haven't worn in a while. You can also purchase new pairs of earrings that have caught your attention, and this way, you add some variety and interest to your jewelry collection. 
---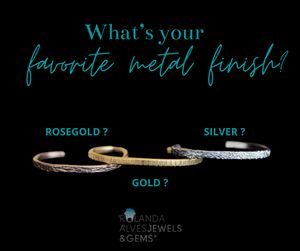 In the last years, jewelry designers were able to be more creative, thanks to the new techniques to give metals a different look and feel. As you probably may have noticed, we offer at least four different metal finishes for you to choose - 24 ct gold - silver - rosegold - gunmetal (also known as "hematite finish" because it is a dark, silvery, gray color finish) What about you? What's your favorite metal finish? We would love to know.